Resources
Which Is The Right Job Board To Post Your Resume To?

Technology has advanced to the extent that we can just sit at home and apply for jobs that are suitable for us. This is all possible with the advent of such sites as Dice.com. These sites have allowed us to live an easygoing life by simply going online, doing research, submitting your resume and waiting to be contacted! It really is just about as easy as that now so let's take a look at two of the best options for online job hunting that the Internet has to offer.
Dice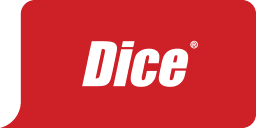 Users are loving the straightforward interface Dice.com presents and the dependability it has built around itself. In addition, Dice.com advises users on writing resumes and lets users indulge in a variety of discussion forums. This helps users learn more from other people's experiences and help them to make better decisions for themselves.
Conclusion
Dice.com is a very good job-hunting site, focused on those who have an IT background. Most of the jobs that are listed on this site require experience in IT.