We are avalable and continue to serve you!
Posted on: Mon, Apr 6, 2020
We continue to serve you and offer all our services including recruitment, outplacement, job search and career consulting via phone, online, email, Skype and Zoom.
Our offices will remain closed and in person interviews are suspended until April 30, 2020.
Please remeber to stay home, and if possible wear a mask and use gloves when outside.
Things will get better!
Posted on: Mon, Mar 23, 2020
The next 2 to 4 months are going to be very difficult and challenging times for all of us. I have been through several critical moments but none quite like this one. All I know is that with a little luck and patience everything will be OK. Be positive, be strong believe in yourself and above all else take of yourself and those that are important to you.
Above all else PLEASE STAY HOME!
It is the only proven way to get through this.
Lino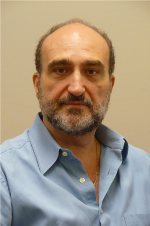 Welcome to my Blog
Posted on: Thu, Nov 22, 2012
Welcome To The New Summit Employment Solutions Website / Blog!
Welcome!
It has taken some time but we have finally updated our website to better serve our Client and Candidate needs in an easier to navigate website.
Please take some time to take a look at our site and feel free to contact me with any comments or questions you may have.
This new website will be a constant work in progress and you will notice improvements as time goes by.
Look for new services coming soon as well as other great ideas and updates.
I will be using this blog to provide you with information on trends, ideas, updates and resource material for both Candidates and Clients.
Your feedback and comments are most welcome as well as any questions that you may have.
On behalf of the Summit Employment Solutions team, thank you for making the last 13 years a rewarding experience.
Lino
Welcome To The New Summit Solutions Website / Blog!
Posted on: Mon, Nov 5, 2012